Well. The rain came. We got about five inches of rain yesterday, and lets just say the paddock didn't come out on top. Its definitely below the water line… and lets just say the round bale has been decimated. Its more of a flat spot in the pen… the horses were trying to find something to eat, but there isn't anything there that isn't covered in mud.
So here we are, searching for another solution. I have been looking up round bale feeders, but they are pretty expensive. I looked up some homemade solutions, and they seem to be challenging at best. I posted some ideas I found, and asked for a quote from a couple sites, but let me know if you have any ideas, because I'd really like to stop wasting money.
Homemade:
http://generationfarmkikos.blogspot.com/2011/01/hay-feeder-part-deux.html
Purchases:
http://www.klenepipe.com/store.asp?pid=20998
And the classic design:
http://www.tractorsupply.com/en/store/countylinereg%3B-galvanized-horse-bale-feeder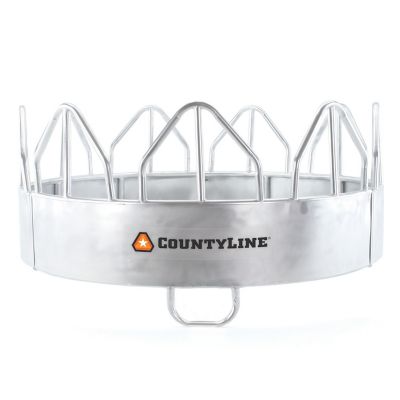 Comment below with some of your ideas!